Airfield Map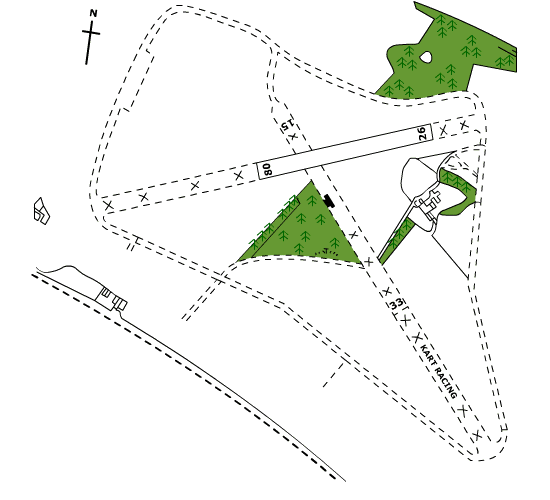 1.Diagram markings are for information only, and do not represent CAA or other official airfield symbols. Runway directions are approximate.
2.Improved area of runway shown within square brackets [ ] and measures approx 600m x 18m in centre of original runway area.
3.Use only 08/26 until further notice. Park next to hangar on area of runway south of 08/26.
4.Use of airfield is strictly PPR, and at pilots discretion.
5.Beware wind shear from trees when approaching runway 26.
6.On departure avoid over flying house at west end of runway.

Click here for PDF >>>