Rules

1.All aircraft are operated at Castle Kennedy at the pilot's discretion and own risk.
2.All operations at Castle Kennedy are PPR except for aircraft based at Castle Kennedy.
3.It is a requirement for the use of Castle Kennedy Airfield, that aircraft details, departure airfields, and POB are registered with the airfield owners. This can be done either on the telephone, or by using the book in form on this website.
4.Aircraft performing aerobatics in the vicinity of Castle Kennedy will not be welcome at the airfield without permission of the owner.
5.Runway 08 and 33, right hand circuit. (Note runway 33 not in use at present). Runway 26 and 15, left hand circuit. (Note runway 15 not in use at present).
6.All departing aircraft should vacate the runway track as soon as possible after departure and avoid all buildings in the area to reduce noise nuisance to neighbouring owners. If departing on runway 26, a course of 240°M should be achieved as soon as possible to avoid overflying buildings.
7.Improved area of Runway 26/08 is approx 600metres x 20 metres, in the centre of the original runway and limited by the white square brackets [ ] painted on the surface of the runway.
8.Pilots should be aware of potential windshear, and other wind effects on all runways, particularly during cross wind operations.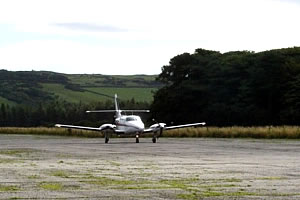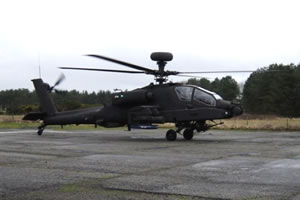 9.Runway markings are for guidance only, and bear no relationship to CAA or any other specifications..
10.Aircraft should only park on the non-operational runway 33 near the hangar, allowing sufficient room for other aircraft to manoeuvre. It is not recommended that aircraft taxi to the west end of runway 26 to park.
11.It is the pilot's responsibility to liaise with police if traveling from overseas, and make all appropriate arrangements.
12.It is pilot's responsibility to contact West Freugh operations, and check NOTAM to discover if Danger Areas are active.
13.Landing fees are £10.00 for microlight,ultralight and single engine aircrafts and £20 for twin-engine aircraft/ heavy single engined aircraft.
14.Model aircraft flying may take place to the north of runway 26/08. Models are not permitted to be flown within 60 M of the runway boundary. If joining overhead, all aircraft should remain above 1200 feet agl on the dead side of the circuit.
15.There is no radio at Castle Kennedy at present. Aircraft should call West Freugh on published frequencies. If no answer adopt standard none radio approach as laid down in CAA procedures, using the safetycom frequency.